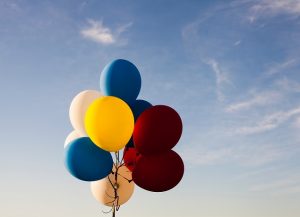 It's time to celebrate you, mom! Whether you're a first-time mom or have several children, we know taking care of your family keeps you busy. That's one of the reasons we created our various shopping cart safety products, including Safe-Dock, shopping cart seat belts and Shop-Along. With a little assistance from your shopping cart, you can ensure your next trip to the grocery store is a bit less harried. Keep reading to learn more about our products and how they can help improve your shopping experience.
Safe-Dock
Running errands with your infant can be a challenge. While some moms choose to babywear, not all find this to be a comfortable option. If you're one of those moms, Safe-Dock is for you! It's designed to securely hold most infant carriers sold in the United States, so you can easily transition your carrier from the car to the cart before searching for your groceries. Much simpler than pushing a stroller and pulling a shopping cart!
Shopping Cart Seat Belts
Safe-Dock is a terrific option for infants, but once your little one is able to sit up without support they'll probably want to ride in the shopping cart's seat. We have you covered there, too, with our shopping cart seat belts. They'll keep your child safely secured in the cart so you can focus on checking items off your list. Just buckle and go!
Shop-Along
If you have two children, it can be even more challenging to effectively grocery shop. Using Shop-Along can help. The special cart offers a comfortable and secure seating area that can accommodate two children – with bonus storage space underneath! Who doesn't need that?
This Mother's Day, we're recognizing all moms for everything they do to keep their children healthy, happy and safe. We know the days can be busy, and that's why we're here – to make your trips to the store as smooth as possible and keep your most precious cargo safe. We hope our baby safety and child safety products will help simplify your next shopping trip. From all of us at Safe-Strap, have a very Happy Mother's Day!