With the holiday season already upon us, here are some timely reminders to keep your kids safe while shopping this year:

Always buckle up. If your shopping cart does not have a seat belt, choose another one. If you have the time, let the customer service desk know there are carts without seat belts.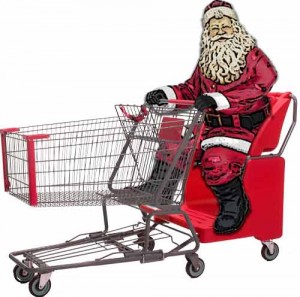 Adjust the shopping cart seat belt. Make sure the belt is snug around your child.
Always stay with your child. Stay with the cart and your child at all times.
Never put your infant carrier on the top of the shopping cart. Use a Safe-Dock instead. If your store does not offer Safe-Dock, go to www.shoppingcartsafety.com to request one.
Use a Shop-Along. If you are shopping with two or more children, find a Shop-Along to fit them all safely.
Don't allow your child to stand in the basket or the seat. The cart may tip over or your child may fall out of it.
Don't allow your child to ride on the outside of the cart or underneath it. Wheels can pinch little fingers or they could fall off or tip the cart.